Today water management is
a complete GUESSWORK,
and we are here to change it!
A multi-stakeholder water accounting tool for our farmers
and decision makers to identify and evaluate water risks in their village.
A user friendly mobile application that provides our villagers with visibility on their village's water condition and helps them take effective decision based on it.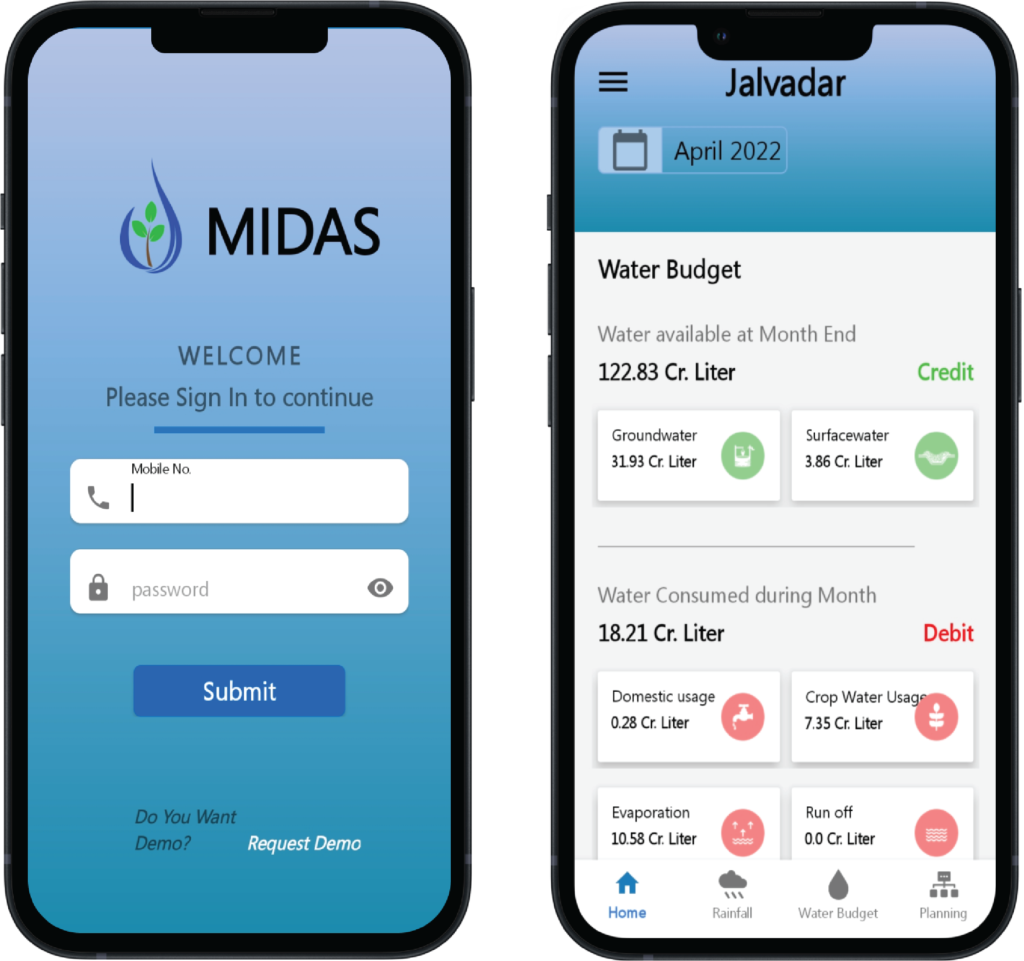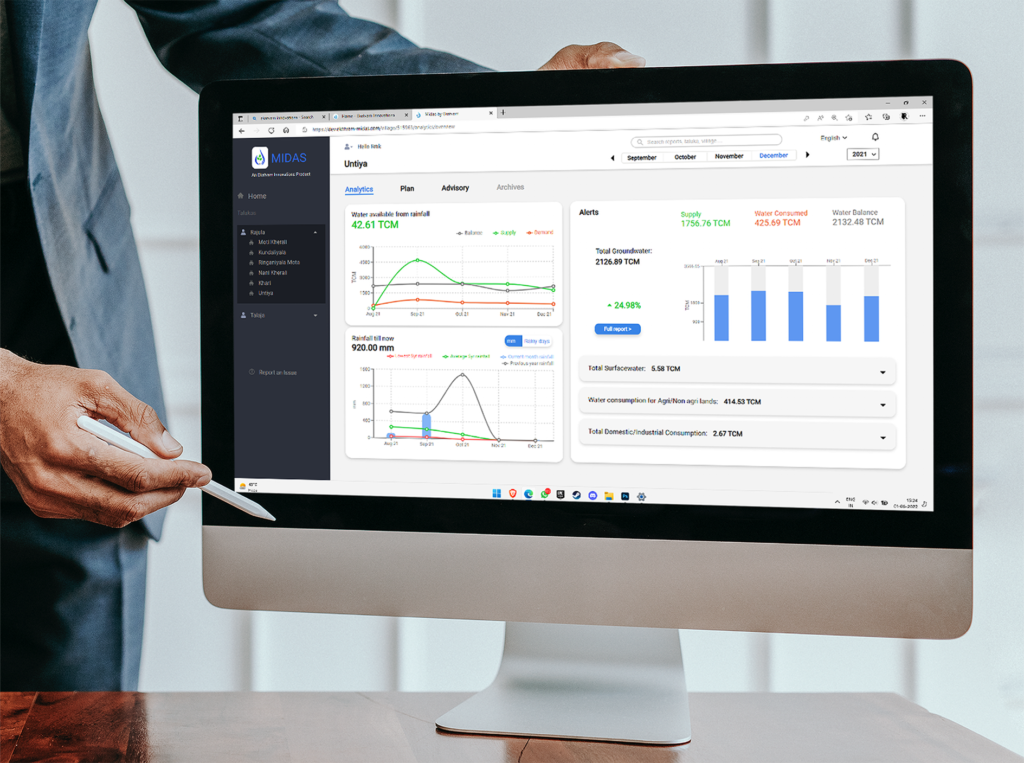 A planning tool that can provide decision makers with monthly visibility on the villages water condition along with seasonal water budgets on a click of a button
Technological platform or awareness building alone cannot solve the water crisis. An amalgamation of both is necessary. And we are here to combine our technical innovation with your community mobilization expertise to create a sustainable culture on water management in our village community. We offer the following:
Number of observation wells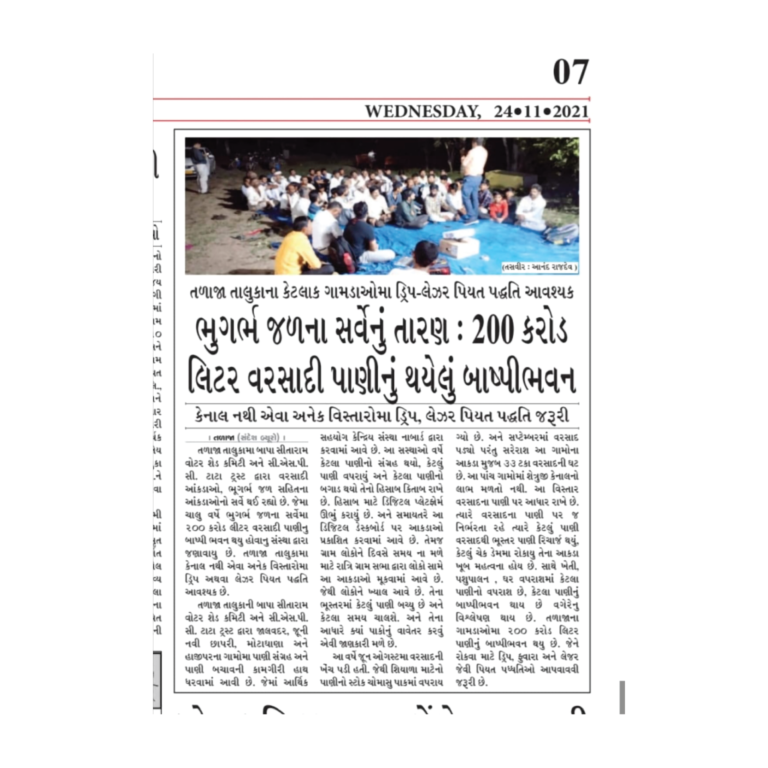 CSPC Newsletter
Water meetings conducted at Talaja, Gujrat villages by CSPC with the help of MIDAS Water Season Report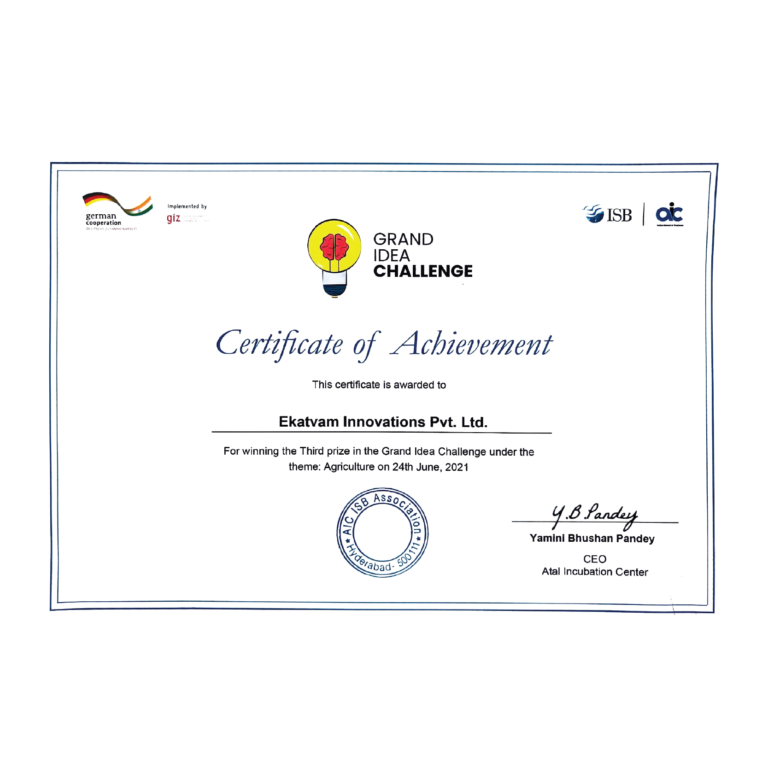 Grand Idea Challenge
Won 3rd Prize in the Grand Idea Challenge Under the Theme 'Agriculture'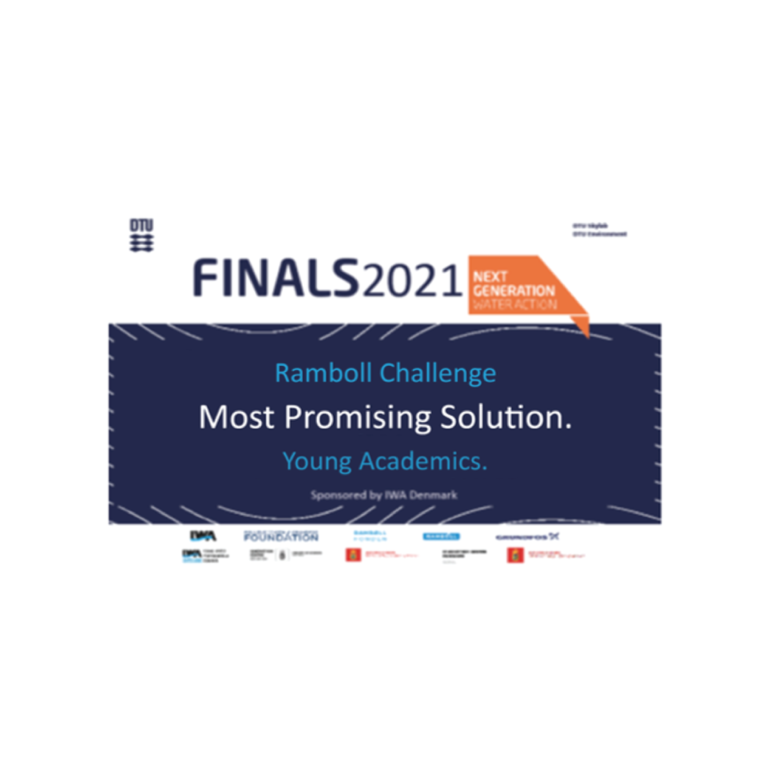 Most Promising solution
AIM IDCK Water Challenge , The solution has been Validated at a Global Scale by Panel of Experts and has been awarded with the title 'Most Promising Solution'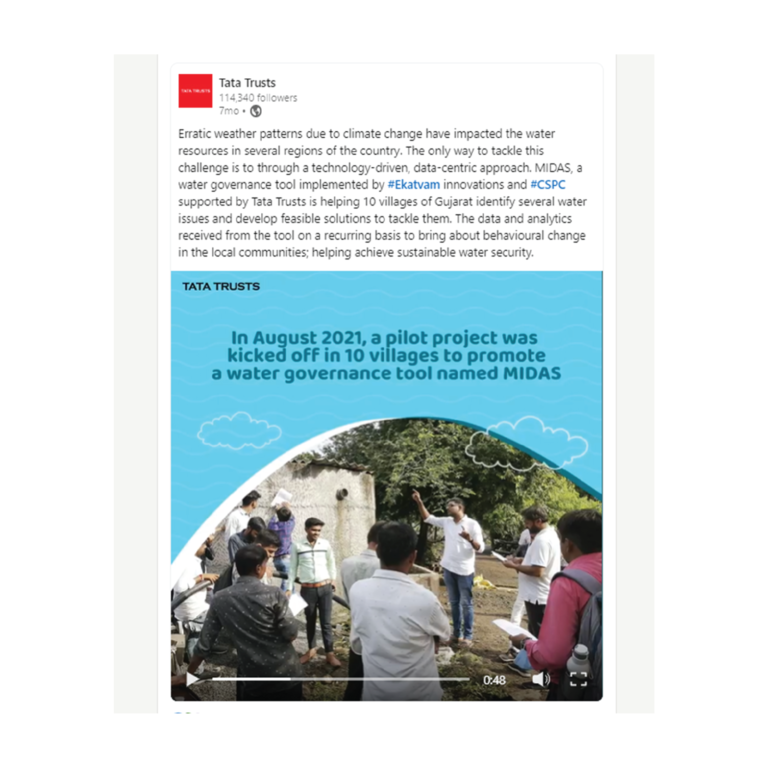 Tata Trusts Post
Honored to be supported by TATA TRUSTS to implement our Innovation MIDAS in villages of Gujarat along with CSPC Organization.
What Our Stakeholders Say...
"Such advisories were not being created by gram panchayat before. It would all take place as per the experience of the villagers. With this definite recommendation of the app, the decisions which would once depend only on experience would now be as per scientific data. It would fast track our process in sustainable water management."
"The tool can be a part of the whole water accounting project where different engines incorporated in the platform can be used in plug-in & plug-out basis."
"The data-points help us implement the necessecary interventions required in the village. For example -: if we see groundwater reducing, we would alert the villagers to plan irrigation and use water judicially.I use the web-dashboard every month to keep myself updated on the data trends for my cluster."
There's always a scope for improvement, please feel free to share any valuable feedback. We are always open to collaborating and discussing about water related issues.